MoU was signed between IIUC & Ankara University of Turkey
MoU was signed between IIUC & Ankara University of Turkey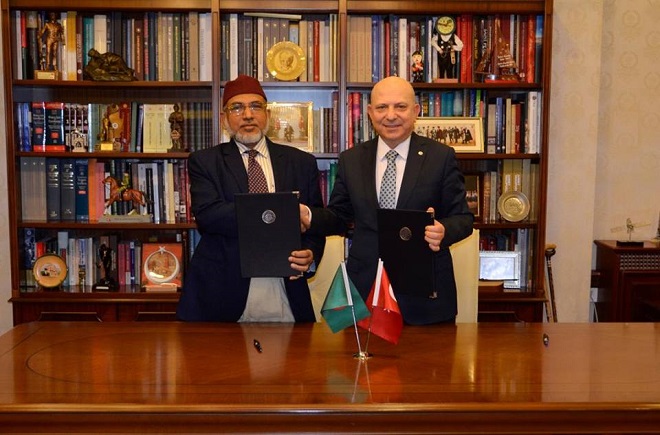 An MoU was signed between IIUC & Ankara University, a leading Public University of Turkey on 21st December,2018 at the office of the Rector of Ankara University.
Prof.Dr. Erkan IBIS, Rector of Ankara University and Prof. K.M. Golam Mohiuddin, Vice Chancellor, IIUC signed the MoU on behalf of their universities. Prof. Dr. Kazi Deen Mohammad, Vice Chairman, IIUCT witnessed the MoU.
Among other Prof. Dr. Muslim Uddin Sabuj, Principal, Chottogram International Dental College, Mr. Md, Mahfuzur Rahman, Additional Director, International Affairs & Student Welfare, IIUC and Dr. ilhan KARASUBASI, Coordinator for International Relations, Ankara University were present.
It was initiated in May ,2018 at the time of the visit of IIUC delegation led by the Vice Chancellor to Turkey.